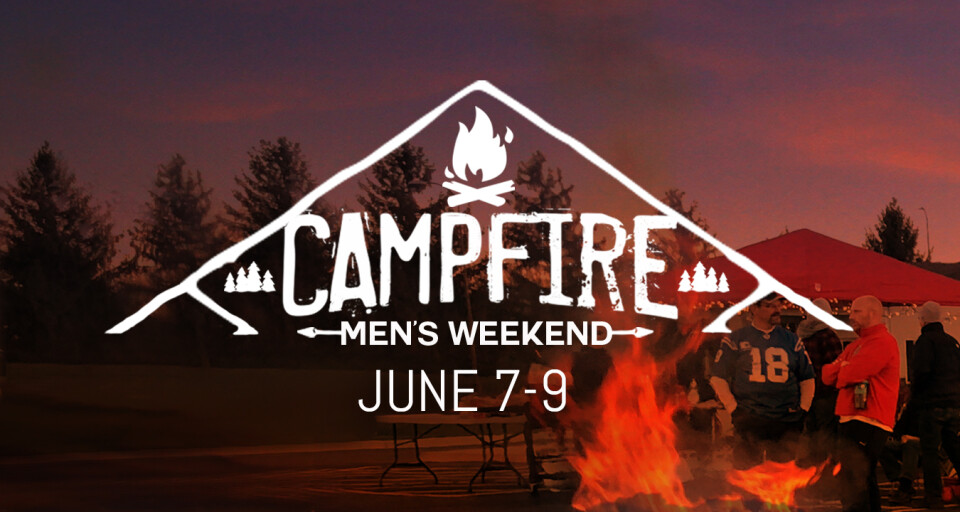 Friday, June 07, 2019, 12:00 PM - Sunday, June 09, 2019, 8:30 AM
Harvest Men, mark your calendars for our unforgettable camping weekend, June 7-9, right here at Harvest. We'll experience campfires, competitive activities, preaching, and great fellowship. The cost is $65/individual or $100/family (dads with sons). Campers or tents are welcome. We're excited to be hearing from our own Pastor John, Pastor JT, and Pastor Matt over the course of the weekend.
All men 14 and up (or entering High school this fall) are welcome to attend. All teens 14-17 are required to have a release form that can be found here. If your dad is not able to come to Campfire, please connect with Pastor JT to identify your leader.

Registration closes May 26 at Midnight.
Schedule:
Friday:
Noon Arrival and set up
1:00 Activities
2:30 Softball Game (Mullins Park next to church)
5:00pm Dinner
7:00pm Session 1
9:00pm Campfire discussion
11:00pm Close
Saturday:
8:30am Breakfast (each person/group on own)
10:00am Session 2
12:00pm Lunch
1:00pm Activities
1:30pm 3 on 3 Basketball Tournament
5:00pm Dinner
7:00pm Session 3
9:00pm Campfire discussion
11:00pm Close
Sunday:
7:30am Breakfast
9:00am Church