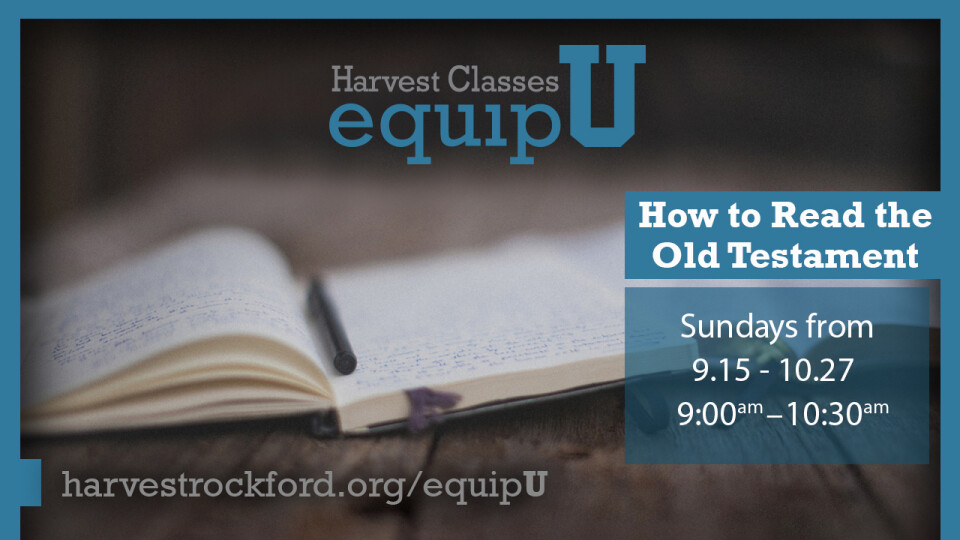 Every Sunday, from 09/15/2019 to 10/27/2019, 9:00 AM - 10:30 AM
In this class we will dive in to how to read the various types of literature in the Old Testament to better understand God's Word, seeking to apply God's wisdom to our lives.
"How to Study the Old Testament" is part of our equipU class curriculum. Membership at Harvest is encouraged for those taking equipU classes. However, if you are not a member, you may still take 1 equipU class and may proceed with signing up for this class.
Optional: Learn more and register here for our next Connections (Membership) class. For more information on other equipU classes, please follow this link.
Where: Equipping Rooms
Special Notes: There will be no class on October 6.
Parents may utilize Harvest Kids for their children while taking this class.
For questions, please contact Chris Jones.